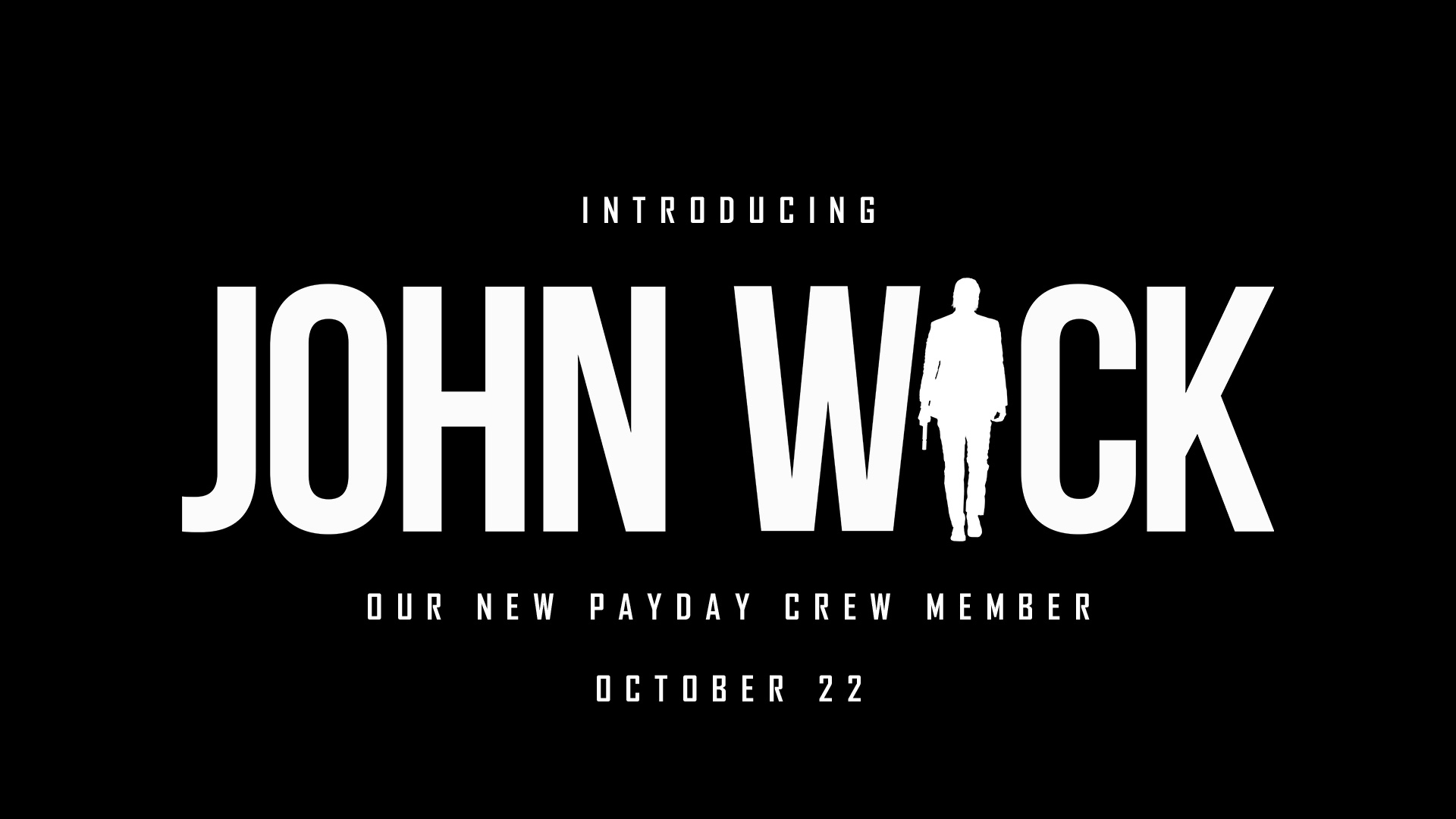 Content To Be Released Two Days in Advance of Film's October 24th Worldwide Launch
VANCOUVER, BC, and SANTA MONICA, CA, October 21, 2014 – Continuing to build its presence in the game space, Lionsgate (NYSE: LGF), a premier next generation global content leader, and Thunder Road Pictures will collaborate with Starbreeze Studios (FN: STAR) and 505 Games, two independent creators, publishers and distributors of computer and video games, on exclusive downloadable John Wick content (DLC) for the PAYDAY 2 game worldwide, the companies announced today.  The unique package of branded game content will be released tomorrow, October 22nd, two days ahead of John Wick's October 24th launch in theatres around the world.
The exclusive content produced by OVERKILL Software – a Starbreeze Studio, based on the professional hit man from the movie, adds a playable John Wick character to the PAYDAY gang. The DLC will be released as a free update for the PAYDAY 2 game on the Steam platform two days ahead of the film's worldwide theatrical launch to mark the PAYDAY 2 community reaching the final 1.5 million member Crimefest milestone. Beginning tomorrow, moviegoers purchasing tickets to John Wick on Fandango will receive a free download of PAYDAY 2 on Steam.
Pressrelease for download:  2014-10-21 LIONSGATE AND THUNDER ROAD PICTURES ANNOUNCE WORLDWIDE COLLABORATION WITH GAME PUBLISHERS STARBREEZE AND 505 GAMES ON EXCLUSIVE JOHN WICK DOWNLOADABLE CONTENT FOR PAYDAY 2 GAME
Press Image for download:   John Wick DLC Press Image
Read more about the DLC tomorrow:  The Crimefest website